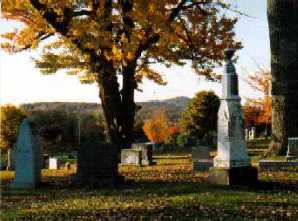 Views Toward the RoundTops
Contrary to popular belief, the Evergreen Cemetery has many remaining lots available for purchase. It has been estimated that the cemetery has another 100 years of sales available. There are many attractive areas available with different price ranges for full burial, cremation burial, or aboveground burial. The cemetery has a Veterans' Section where veterans can be buried with their family members.
There are sites still available in original sections of the cemetery close to the gatehouse and close to where Abraham Lincoln gave his Gettysburg Address. Since the cemetery is located on the highest ground in the town, scenic views of the Round Tops are visible from the southwest areas in the original cemetery.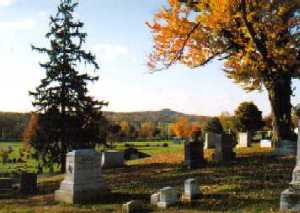 NonProfit Cemetery
The Evergreen Cemetery is a non-profit cemetery that operates from current revenues. The cemetery is in the forefront of making sure the perpetual care fund is adequate to handle the financial responsibilities of the future. By law, a cemetery must invest 15% of a lot sale into an endowment fund. The Evergreen Cemetery Association invests between 30% – 40% of a lot sale into its perpetual care fund. The Board of Trustees is committed to the cemetery's future by investing more money so the cemetery may be maintained to the highest standards.
If you would like to be contacted regarding lots, monuments, mausoleums, or markers, click here for our convenient request to be contacted form.